About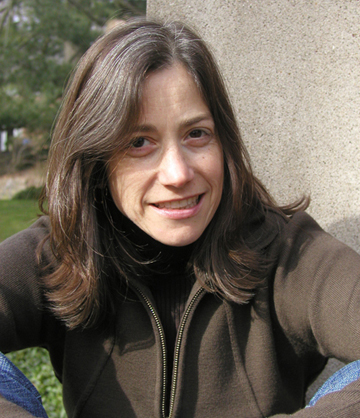 Gabrielle Esperdy is an architectural historian and critic and Associate Professor of Architecture at the New Jersey Institute of Technology where she has taught since 2001.  Her work examines the intersection of architecture, consumerism, and modernism in the urban and suburban landscape, especially in the U.S. in the 20th and 21st centuries. She is particularly interested in minor or everyday buildings and in the ways that social, economic, and political issues shape the built environment, both historically and today. Gabrielle's research also looks at the architecture profession as it is shaped by social and cultural concerns, including gender, ethnicity, and class.
Her first book, Modernizing Main Street: Architecture and Consumer Culture in the New Deal, was published by the University of Chicago Press in 2008. She is currently at work on her second book, Architecture and Autopia, which examines the ways architects, artists, photographers, and critics responded to the sprawling roadsides that emerged in the U.S. in the second half of the 20th century. The book analyzes how and why they documented, designed, theorized, and assessed buildings and landscapes produced by and for commerce and the car. American Road Trip is an ongoing project to explore and critically analyze historical, monumental, off-beat, ordinary, non-heroic buildings and places that form the cultural bedrock of the U.S.
Gabrielle's articles have appeared in the Journal of Architectural Education, the Journal of the Society of Architectural Historians, Perspecta, the History of Photography, the Journal of International Women's Studies, Architectural Design, Buildings & Landscapes, Places, Design Observer, and the DesignInquiry Journal, among others.
She is Editor of the SAH Archipedia, a dynamic, authoritative  encyclopedia of the history of the built environment that launched in fall 2012.  The SAH Archipedia is published by the Society of Architectural Historians and the University of Virginia Press.  This partnership also produces the Buildings of the United States multi-volume series, for which Esperdy serves as Associate Editor.  A former Associate Editor of the Journal of Architectural Education and a member of the JAE Editorial Board, and is also a board member of DesignInquiry, a non-profit think tank and art and design collective dedicated to flat hierarchy, collaborative production, and interdisciplinary research. Her research has been supported by the Graham Foundation for Advanced Studies in the Fine Arts, the Beverly Willis Architecture Foundation, and the American Council of Learned Societies. She was educated at Smith College and the Graduate Center of the City University of New York.