I stopped for lunch in Edwards, Colorado the other day.  I was looking for a decent hamburger; I found the future of America.
____________________
Edwards, on the outskirts of the ski resort of Vail, is not quite a town.  In fact, at first glance, it appears to be little more than a handful of strip malls clustered about a spur road to I-70.  On second glance, it still appears to be little more than a handful of strip malls clustered about a spur road to I-70.
Apparently, though, it's got enough of a population to be categorized as a "census-designated place."  Of course, if the only thing that makes a place a place is the fact that the census-takers are out there counting bodies, that doesn't sound like much of a place to me.  If Gertrude Stein thought there was "no there" in Oakland, California she had clearly never visited Edwards, Colorado.
At least, that's what I thought before I had lunch.  We were trying to find a place called Larkburger on a street called Edwards Village Boulevard.  Naturally, we were looking for both a village and a boulevard; the environs of Larkburger had neither.
What it did have were all the trappings of a lifestyle center, one of those retail/leisure environments catering to upscale consumers.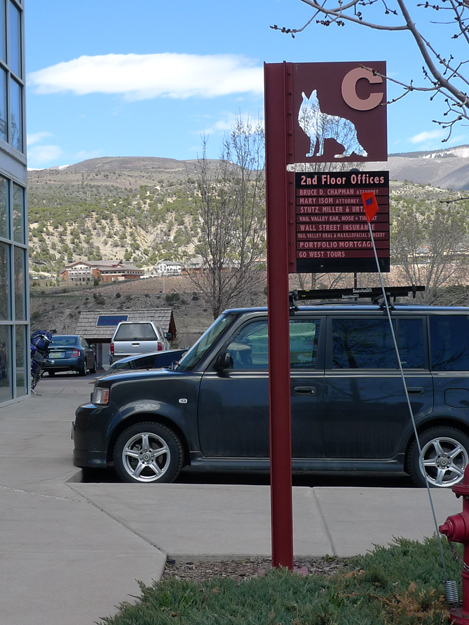 As we walked around marveling at the added expense of amenities like wide sidewalks, stylish street furniture, legible signage, bike racks, and one or two thoughtful design details on the buildings, I realized that the Corner at Edwards also had something else: something that kind of, sort of, maybe, looked like the beginning of something that kind of, sort of, maybe could be called community.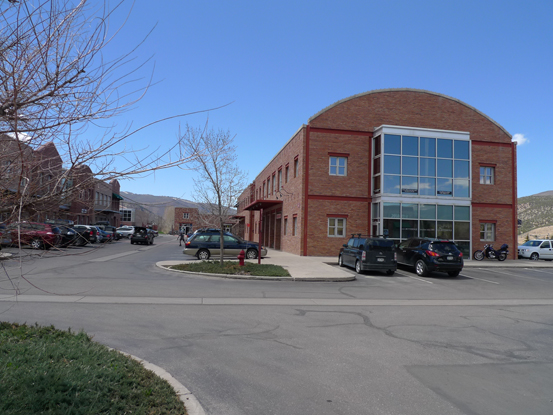 Most of the buildings in the Corner had two stories and in Riverwalk, the development across the road, some of the buildings lining its "Main Street" had three stories.  These were not frontier false fronts (though Riverwalk had plenty of execrable Victorian falseness overall) they were real, occupiable spaces with just the sort of tenancy that made sense: lawyers, dentists, accountants, insurance agencies and even residences.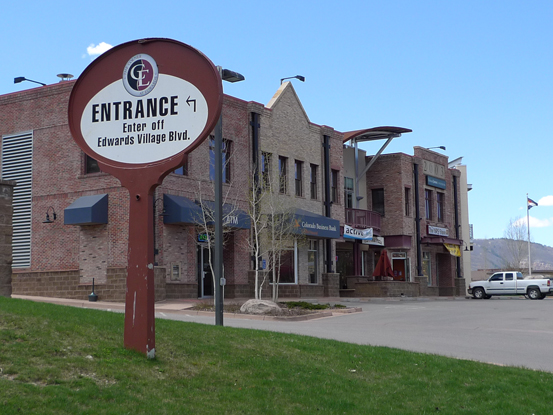 Somehow these additional stories were transformative; they created an aura of density and urbanism.  Admittedly, it was more accurately a simulacrum of density and urbanism, but the effect was nearly the same.  Combined with the restaurants, markets, drycleaners and even a first-run movie theater (the developers MUST be subsidizing this place), it was possible to do exactly what the sign said: Live-Work-Play.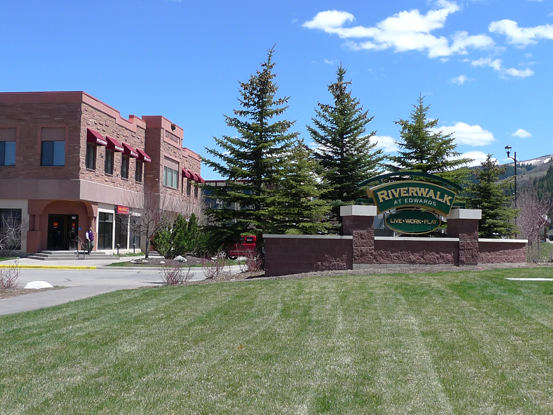 I'm not sure if it is funny or depressing that, as my companion dryly observed, people need multi-use explained to them.  Of course, if you assume that those people are members of the generations of Americans raised in single-use suburbs, perhaps gentle didacticism is to be expected.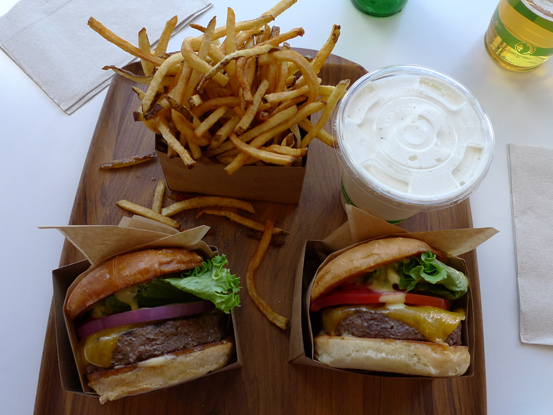 And for those readers who are wondering, that was a vanilla shake I drank at lunch, not New Urbanist Kool-Aid.