Though the rapid growth of Las Vegas in the past two decades has transformed the surrounding desert, roughly 50 miles north of the city all that development gives way to a lot of empty land.  It looks that way on the road atlas map and the reality on the highway doesn't change one's impression.
The towns along Highway 93–Alamo, Ash Spring, Caliente, Pony Springs, Steptoe, Wells–are little more than crossroads.  Commercial development is limited to a few gas stations with convenience stores, a few saloons, and, of course, a few casinos.  Supposedly, Ely has the only supermarket for 250 miles.  From what I saw it was little more than an oversized bodega.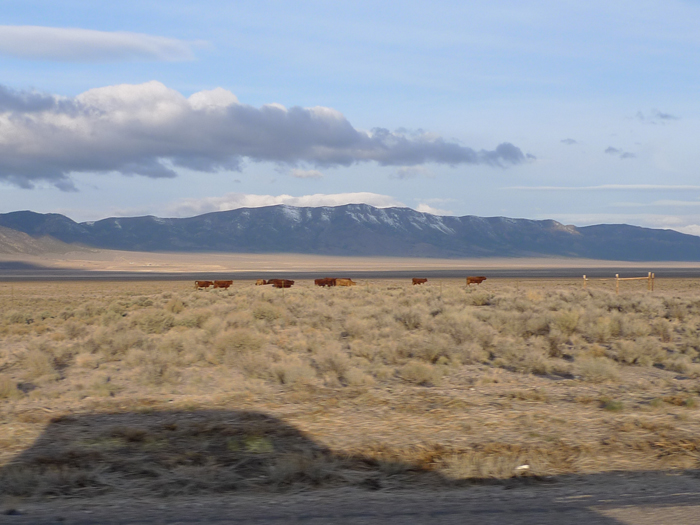 After driving 500 miles through the open range and mountain passes of eastern Nevada, sometimes going an hour without passing another car, it was something of a shock to cross the state line into Idaho and have the sudden, unmistakable, sense of settlement.  Just beyond the border the mountains give way to broad valleys filled with cultivated fields and closely spaced towns.
As I drove on, the shock of settlement turned into resignation as I waited for that inevitable moment that would signal definitively the return to civilization.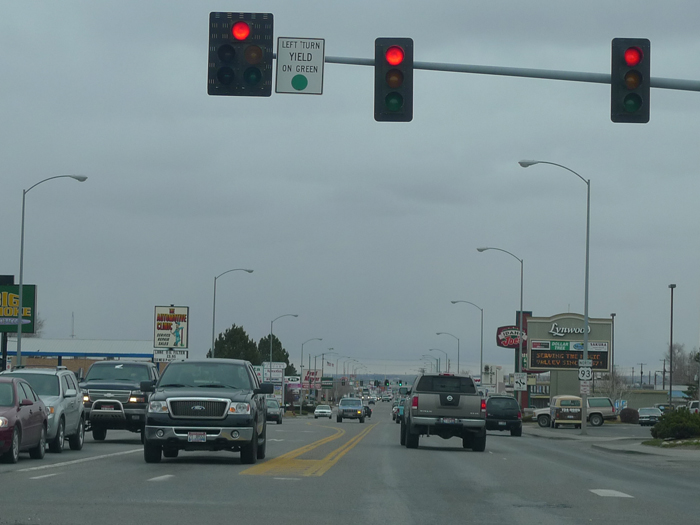 It occurred a few miles west of Twin Falls whose half shuttered Main Avenue stores were long ago made obsolete by the strip malls of Highway 93.  And as 93 draws near to the interstate, the retail scale bumps up again as the strip malls give way to the big boxes.  And of all the big boxes, the biggest one is Wal-Mart.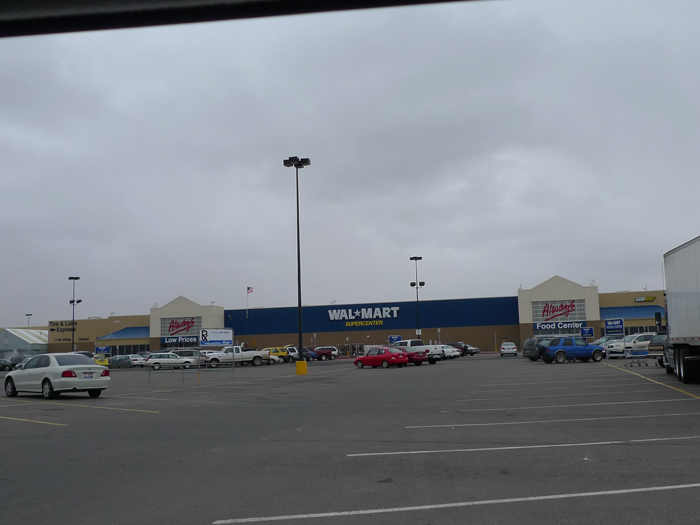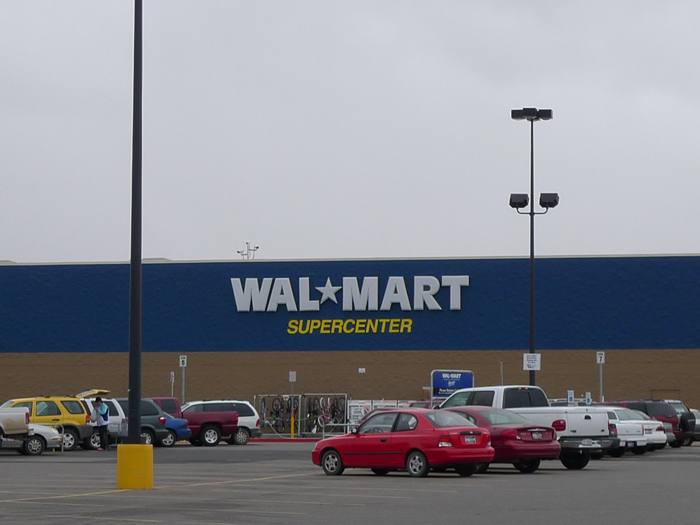 The Wal-Mart Super-Center of Jerome, Idaho is located at 2680 South Lincoln Avenue.  It is close enough to I-84 to be visible from the highway.  Not visible from the highway is Jerome's Main Street, two miles north and in another world in retail terms.  I didn't drive into Jerome to see how its Main Street was faring.  I didn't need to.  The precise location of the Wal-Mart Supercenter rendered that short journey completely unnecessary.
___________________
Wal-Mart is not responsible for killing Jerome's downtown.  It is, instead, the most obvious manifestation of a gradual, half-century shift in retail patterns to which nearly every person in this country has contributed.  Jerome's situation is nearly identical to the situation of tens of thousands of other small towns across the country. (And I've got the photographs to prove it.)
There is one notable exception.  A town does exist that is surrounded by Wal-Marts but has a thriving commercial center.  That town is Bentonville, Arkansas.
Next:
Wal-Mart Skyline, part II: In the Belly of the Beast.