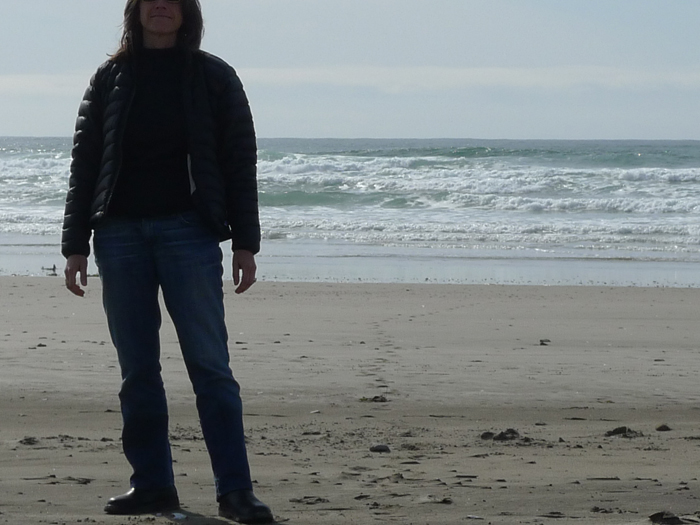 I was delighted with my first glimpse of the Pacific Ocean and pulled over at the first opportunity to scrambled down to the beach and test the water.  My jubilation was not to last.
A run of nearly 6,000 miles without a speeding ticket came to a halt last night in Gold Beach, Oregon.
________________________
Way back in Texas a fellow road tripper warned me against in-town speed zones and I had been conscious of them across six states.  In most towns there is a sort of stepping down of the speed limit: from highway speed to outskirts speed, to downtown speed.  Not so in Gold Beach where it went from 55 mph to 30 mph at the town line.  Before I had even realized that I was actually in a town, since the only thing I had passed was a Motel 6, I was caught on radar going 60 in the 30 zone.  I realized too late that I was going too fast and perhaps if I had slammed on my brakes for the yellow light I might have been OK.
The officer was very polite as he made me wait in my car for 30 minutes and then handed me a summons with a base penalty of $432.  He assured me that I was getting off easy since he hadn't written me up for careless driving.
My options: return to Gold Beach for a hearing on April 22nd; plead guilty and pay the fine; plead not guilty and request a different date for a hearing; plead no contest and write a letter explaining that I wasn't familiar with the local laws.  A judge will decide how much I have to pay.  The officer strongly recommended this option.
I will take his advice.  But it's going to take me a lot longer to get to San Francisco today.