Walking through the park this morning I chanced upon the work of an urban romantic.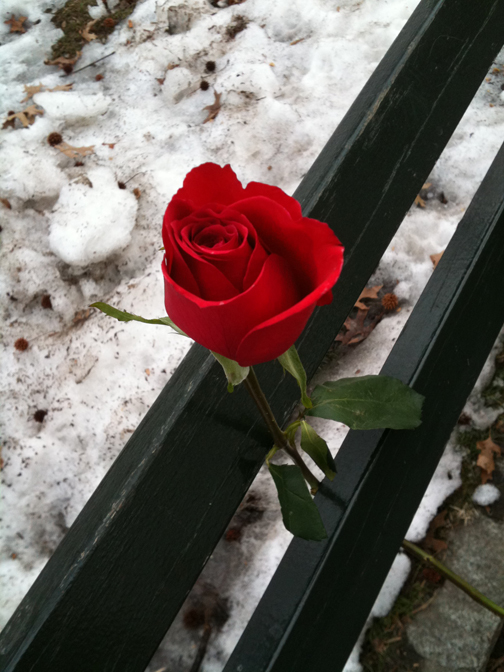 .
.
.
.
.
.
.
.
.
.
.
.
.
.
.
.
.
.
.
.
.
Just north of the Pool on a meandering path below the Great Hill, a rogue installationist wove a single long stemmed red rose through the slats of a park bench.  Set against the dingy remains of multiple blizzards, the nearly perfect bloom appeared almost defiantly lovely.
The bench is a 1939 World's Fair model designed by a Connecticut blacksmith, supposedly in collaboration with Robert Moses himself.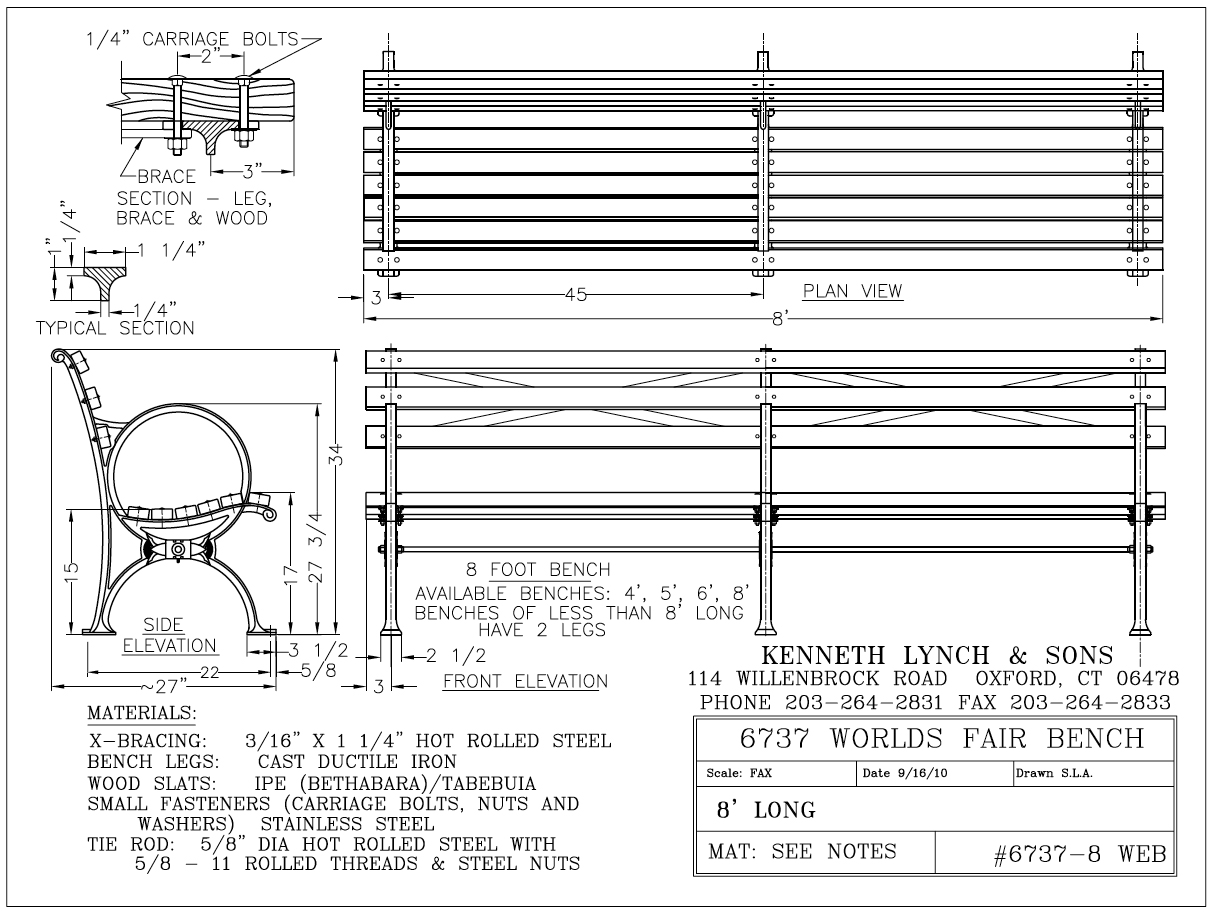 Kenneth Lynch & Sons is still in business, and while the shop drawing on their website accurately conveys the technical specifications of the bench's IPE wood slats, the notes fail to indicate how convenient they are as infrastructure for temporary floral arrangements.
Though the scale was more intimate and the effect more ephemeral, the rose installation reminded me of The Gates.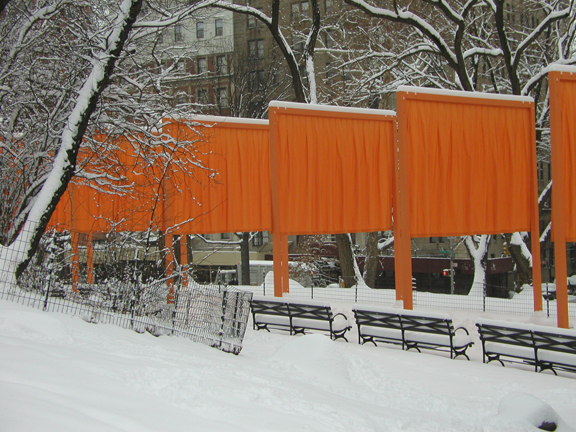 Perhaps the weaving of the rose through the bench slats was a gesture as utterly impulsive as The Gates were deliberately planned.  I'll never know because the rose person left no clues to his or her identity.  But I'm certain of one thing: the artist responsible for the rose gave me nearly as much joy on this winter morning as Christo and Jeanne-Claude did six years ago this weekend, and I'm pretty sure it didn't cost $21 million.